So, there I was, stood in front of a roomful of 40+ lawyers from across the region.
There were more men than women in the room and I could only identify a small handful of people who were of a similar age to me or younger - most had a good 5-10 plus years of experience on me. I was delivering a talk - with powerpoint - and in the middle of it I stopped to give an example.
The example was a slight joke.
I had used characters from boy favourite children's book as the names of the individuals in my example.
'Anne and Gilbert are happily married, they have adult children and grandchildren. Anne is diagnosed with dementia and requires more care than Gilbert can provide and has to move to a care home... by the way, these are characters from a children's book, if you can guess the book I'll buy you an Easter egg'.
Everyone squirmed in their seats and tried to avoid eye contact but one woman's hand shot up - 'it's Anne of Green Gables isn't it!'. I later found out the woman who had answered was a division head at a big local law firm.
I finished my talk and sat down at the desk, to find a queue of people waiting to talk to me and ask me questions and smiled.
That was 3 years ago.
I had stepped in to the role of expert; I regularly lectured, wrote magazine articles, I advised one or two journalists, I spoke to charities and other lawyers and government bodies...
Me.
Ginger, 30 year old, heavily grieving, me.
I had been the kid with braces.
The ginger nut with freckles who went bright red anytime someone spoke to her.
I had spent a lifetime hiding.
Now, if you've known me for more than 30 seconds you'll know that at that precise moment 3 years ago my entire life was falling apart... and I don't think a single person in that room would have guessed.
So, maybe that day isn't the best example, but its the place I go back to in my mind whenever I think of confidence, assurance, expertise.
I was in my element that day.
Strolling around the room, delivering a talk on a rather dry subject in as entertaining a way as I could manage.
I had worked all day and would go back to my desk again after that talk, I was pretty far exhausted and overwhelmed but in that moment, I was everything I had ever wanted to be as a lawyer.
Maybe you've had that vision too?
The version of you that smiles as someone screams down the phone at you, because you're cool, calm and collected and are not worried by their emotional outburst.
The version of you that jauntily slingers her handbag over her shoulder and finger waves bye bye to her colleagues deep in work on the phone - to skip out of the office at 5.30pm and head off to a yoga class, or for a glass of wine with a friend.
The version of you that sleeps in on the weekend and has a glorious mix of fun and relaxation - without worrying about work and your to-do list even once?
Seems like a pipe dream?
It's not.
It took me another 2 years of work on myself, my outlook, how I approached my life and work before I could stay hand on heart that I had married the two.
That feeling of alignment? There's nothing that beats it.
Working in a way that doesn't drain you, doesn't hurt you, that helps you to feel light, enthusiastic, driven, without crashing from exhaustion.
Over the past 2 years I have worked closely with dozens of women and spoken with hundreds more. My blogs, posts and interviews have reached tens of thousands.
The same key issues come up time over and over again.
It's time to share these key trainings in an intimate, supportive environment, in a structure that nurtures and supports you.
That's why I have distilled down these key concepts into a single 12 week training course: Confident and Composed.
But first of all, who is this for?
There is no single job title or role that this training is devised for. It goes deeper than that.
Here's what I know about you already...
You are driven and determined;
You are passionate about the causes and projects that inspire you;
You think that sometimes you care more than anyone around you;
And then you get frustrated with those people because why are they not doing more?!
You are empathetic, you understand other people easily;
You want to support and empower other women;
But sometimes, often even, you feel out of your depth, who am I to do this?
You are a perfectionist, but feel disorganised or out of control in some areas;
You're exhausted. You work far too hard.
But you want to feel needed, so you go above and beyond time and again;
And feel let down when you don't see the outcome and rewards you desire;
You struggle with finding the line on being assertive and often either let people walk all over you, or are liable to an emotional outburst or two.
You struggle to put your point forward in meetings or conversations and often want to just get on with it.
Have I read your mind yet? I could keep going all day.
The women I work with have something more though; they want to be part of something bigger, something more meaningful than work-sleep-repeat. They know that they are meant to have an impact and do big things...whether that's change their industry or create a more positive working environment or something deeper again... and thats why they end up working themselves into the ground over and over again.
What will we be covering?
These are the 6 fundamental principles that come up with almost every private client, every in-person retreat I've run. These are the conversations I've had over and over again.
These 6 topics make up the bulk of the work I have done and that my private clients do, when working with me.
How will it work?
I know that you might be tired, overworked, struggling. When I first started on my own recovery I went to speak with someone in person for an hour once a fortnight - I struggled to book the sessions because of my commute from work and the time it meant travelling to and from her workspace.
Later when I worked with an online coach we would work for 3 weeks on and one week off, as a consolidation and catch up week. I always felt behind and struggled to keep up.
I don't want that for you!
This is to make your life easier, more in alignment and to flow far better, rather than feel out of your depth and requiring a holiday to catch up!
That's why we will be going deep on 6 topics over 12 weeks - 2 weeks per topic.
Week one I will release an audio training of no more than 45 minutes, so you can listen on your commute or as you're getting other stuff done. There will also be a workbook for you to consolidate your learning and start immediately implementing changes.

This is entirely practical - I will be sharing knowledge, inspiration, awareness of patterns of behaviour - but it's for YOU to implement as you go!
 
Week 2 is a live online group training. Turn up in your pyjamas, hair wet from the bath or as you eat your dinner as required! This group training is a consolidation, ask me anything, hot seat style training. I will be there to facilitate, support, for you to ask questions and get my eyes on your issues. This is your opportunity to obtain as much support and insight as you require.
We start week commencing 19th March 2018
Orientation week
Getting set up and introducing yourself
Setting clear goals and desires
Focusing on what 'Balance' means to you
Weeks 1 & 2 - Dealing with high volume work
Learning to clear your to-do list
Setting clear parameters for performance
Gamification - how to make even a heavy workload fun
Setting, seeing and celebrating progress
 
Weeks 3 & 4 - Stress
What are your unique stressors?
Identifying causes and symptoms of stress.
Learning to implement stress management techniques that really work
Why is stress good for you?
Why you keep the world turning
 
Weeks 5 & 6 - Assertiveness & boundaries
Identifying your inner patterns - good girl, people pleaser, rebel without a cause.
Finding the reasons why you struggle.
Changing the narrative from negative to positive.
Practice makes perfect
 
Weeks 7&8 Difficult People & Situations
Why they're always there - and why you get to learn from them.
Managing your own internal narrative and responses.
Stepping forward as the trusted advisor
How to deal with out of control situations.
Interplay with assertiveness and boundaries
 
Weeks 9&10 Confidence
Why you need great boundaries be confident.
Screw fake it til you make it - but play it til you become it.
Confidence as a skill and a practice.
Belief and self worth
 
Weeks 11 + 12 Exhaustion & Energy
Why you deserve to leave the office on time.
Choosing to manage yourself and checking your performance.
Hacks for the off-days.
Creating sustainable growth.
 
This is for you if you know you're ready to step up.
That it's time to let go of the limiting stories.
That frankly, you're no longer available for the same old shit.
And it's time to make it work.
This course is ONLY for women who are prepared to do the work, show up and make it happen.
That's why I am offering a super early bird ONLY special! Join us this week and save 25% or spread the cost over 6 months.
When that countdown timer hits zero, the price will revert to the full price - and places are limited!
Want even more support?
Join me as a VIP and receive 3 x 1:1 laser coaching calls to be used as your convenience throughout our 12 weeks together.
Get my eyes on your situation and accelerate even more quickly!
Receive everything set out above plus 3 laser coaching calls at a one-time-only rate by clicking the button below; or scroll back up the page to join the group programme only
THAT'S NOT ALL .... CHECK OUT THE BONUSES!!
Whether you join as a regular or VIP member, I'm adding in two awesome bonuses!
Bonus 1
A place at the table for my next in-person event Become Your Strongest You on 24th June 2018 in Birmingham!
Toast your success and spend 5 hours in a central Birmingham luxury hotel getting in deep on consolidating your progress, focusing on the next steps or you; creating your vision of confidence and composed. Spend time with other women who are there to create the vision with you. Plus, full afternoon tea included! Value £150
BONUS 2
Start right away with a gift from me.
Receive immediate access to my favourite daily trainings: between now and when Confident & Composed starts receive daily mini trainings from via The Professional Skills course - 21 days focusing on the Crash Course to Boosting your Confidence at Work, Dealing with Difficult Conversations and Colleagues and Eliminating Exhaustion. Delivered direct to your inbox, 10 minutes a day. Value: £99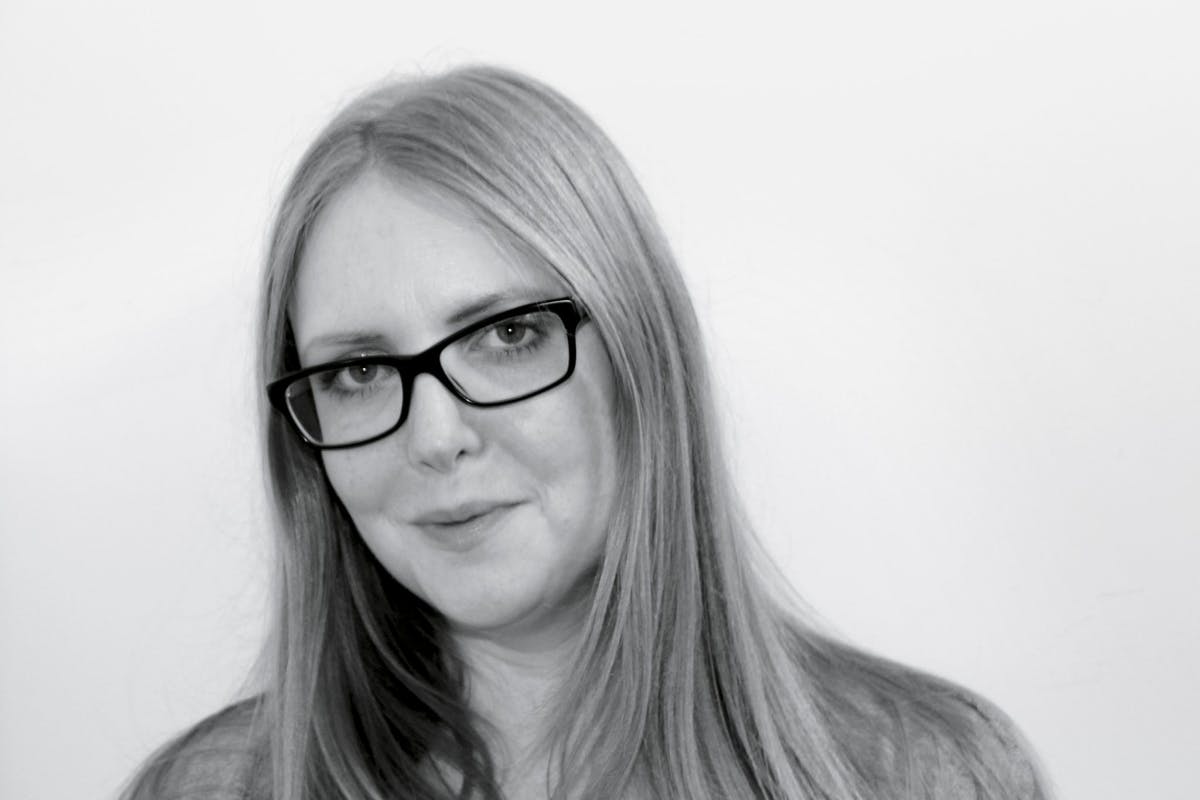 A former lawyer turned life and career coach, I know all about sitting at your desk in tears and struggling to get out of bed in the morning.
Through years of a self development I broke through to create a career and life that I loved - and now I share those secrets with women from around the world.